This fascinating behind the scenes video shows the incredible amount of effort and work that goes into every episode of arguably, the most popular fantasy drama in the world: Game of Thrones.
To ensure fans are left suitably fulfilled after the eighth and final series, HBO bosses have spent an estimated $15million per episode! This makes the hit show the most expensive TV series of all time. In previous seasons, the average spend was around $6million.
With the impeccable Art Design and the crazy VFX (there are flying dragons for goodness sakes!), I think it's pretty self-explanatory where the money goes, but this behind the scenes video illustrates it perfectly… and gives you a super interesting glimpse of what it's like on set of the most favoured drama of all time.
VFX Producer, Steve Kullback:
"So much of what we're doing now required robotics, we'll start with a previs, then in order to shoot it, we'll go onto a green-screen stage with a motion base which is like a mechanical bull, only in this case, it's got a dragon but on top of it. Then the camera's are swinging around on a 3D controlled wire rig which is programmed to match the previs."
Cast, ft. Stunt Double & Stunt Co-Ordinator:
"There is a scene which has a mandala of limbs and body parts which form a pattern, and in the middle of it, Ned Amber was pinned to the wall on a huge stake. The boy was suspended in a harness, but we had to show Berrak killing him using a flaming sword. We shot it on a stunt guy called Paul Lowe who is a similar size to Ned. Because he was going to be engulfed in flames, we had to make a look-a-like fire mask. The stunt co-ordinator talked him through the action, and then we just went for it, we set him on fire."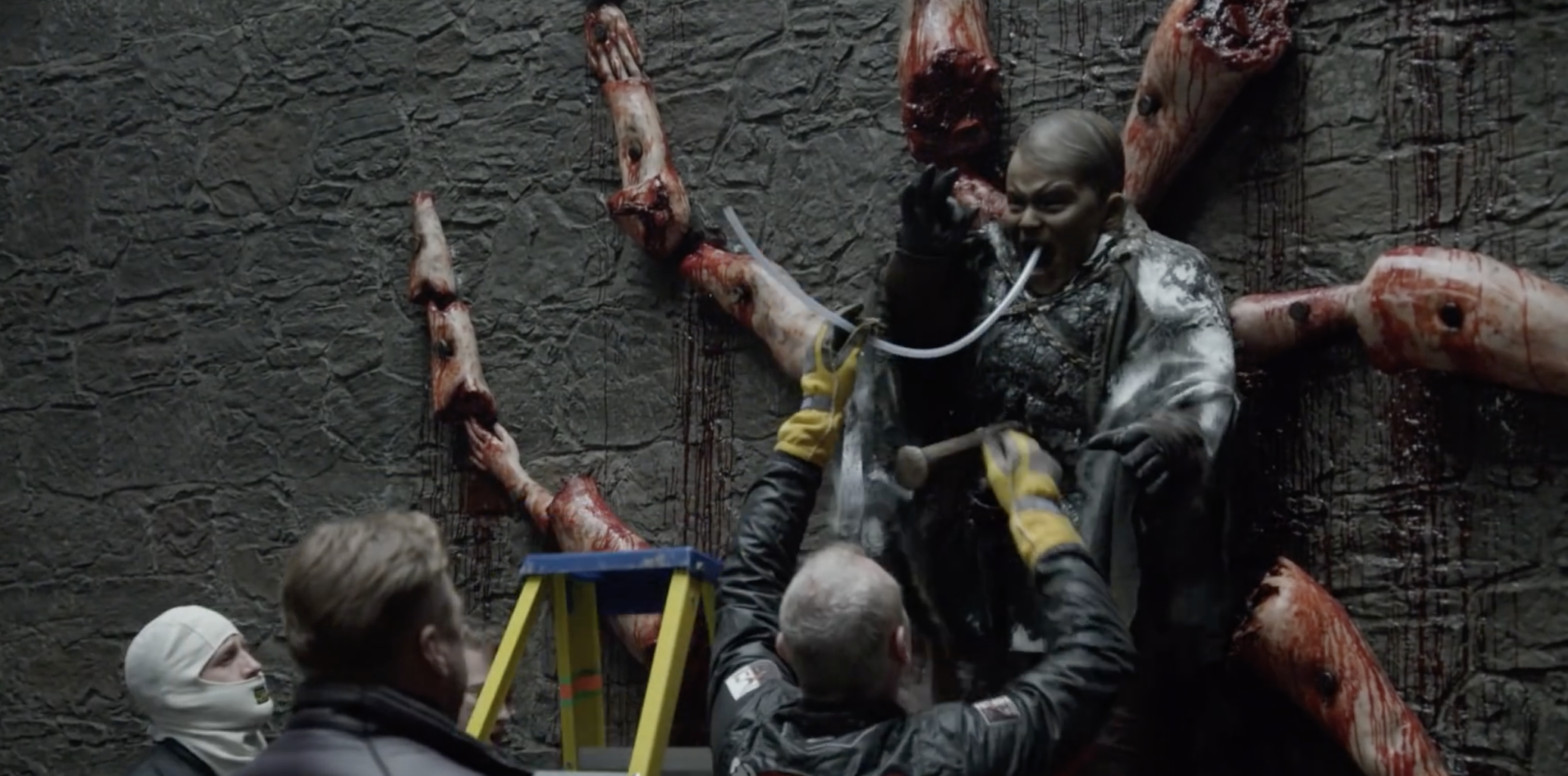 It's reported that five cast members: Peter Dinklage (Tyrion), Nikolaj Coster-Waldau (Jaime), Lena Headey (Cersei), Emilia Clarke (Daenerys) and Kit Harington (Jon Snow) are all being paid $500,000 per episode, which again, is a whopping number.
17 million viewers tuned in to the first episodes last week.. and I don't think many were disappointed…
In the next ep (episode 3) Emmy winning director Miguel Sapochnik, who directed the infamous 'Battle of the Bastards' in Season 6, is back to direct the long-awaited showdown between the living and the dead. The final battle reportedly took 55 days/nights to shoot, with Sapochnik spending weeks after in a studio.
Though TINKER TAYLOR's budgets aren't yet in their millions, we do add the same dedication, precision and attention to detail to each and every one of our shoots.
And on one such shoot, we even worked with a couple of peeps from the Game of Thrones Art Department team, who managed to secure a rather realistic dead baby prop... (not as weird as it sounds...)
Take a look @ https://tinkertaylor.tv/portfolio/weareyou/ & make sure you watch the brilliant behind the scenes video below.
https://www.youtube.com/watch?v=DkdbetJTZGA&list=PLdyYtz46Nolb59LOk-jITDSLzC2SwbWs7&index=9&t=0s
More posts by Samantha Slingsby
Recent posts from Tinker Taylor Insights